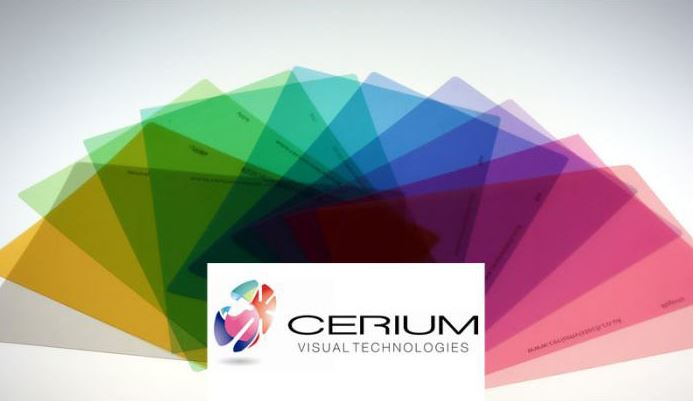 Cerium Colorimetry
Here at Crowther's we are one of the few practices in the area that specialises in Colorimetry. Research has shown that not everyone sees print on a page the same way, which makes reading difficult in some individuals who suffer from visual stress (also known as 'Meares-Irlen syndrome').
Click on the information tabs below to find out more about Cerium Colorimetry.
What is visual stress?
Visual Stress is a term used to describe visual discomfort and perceptual distortions in printed text often experienced by people who struggle to read. The condition is estimated to affect approximately 30% of poor readers and 10% of the general population to a significant degree. People with visual stress describe symptoms such as:
Words moving around the page
Blurring of print
Letters changing size or shape
Patterns in the print (sometimes described as rivers or worms)
Tiring easily whilst reading
Signs of visual stress are some or all of the following:
Moving closer to or further away from the book
Moving the book around
Fidgeting continuously
Using finger as a marker on the page
Skipping words or lines
Frequently re-reading the same line
Rubbing eyes or blinking frequently when reading
Poor comprehension of reading content
Frustration and low self-esteem
What to do if you suspect visual stress?
Firstly, arrange a thorough eye examination to rule out any other problems which may cause visual difficulty. We are happy to conduct this examination, which will identify other possible causes of reading problems.
Once an eye examination has taken place then an overlay assessment should be arranged with one of our qualified members of staff.
What is an overlay assessment?
The patient will be shown a paragraph of print with combinations of different coloured transparencies, known as overlays, placed over the black on white print to see if they reduce the visual symptoms caused by reading.
If a colour is found to be of particular benefit compared to the other colours, then an appropriate coloured overlay will be provided for the patient to use at home, school or work, solely for reading.
It is advised that the patient uses the overlay when reading for 6-8 weeks. After this time, if a visual improvement is noted then we would advise arranging a colorimetry assessment with one of our optometrists.
What is a colorimetry assessment?
A colorimetry assessment is a more detailed diagnostic assessment using an instrument called the Intuitive Colorimeter. This identifies the precise coloured tint required for the maximum benefit when reading. This coloured tint can be incorporated into a pair of spectacle lenses which will provide greater and more permanent visual help. It is easier to use than an overlay and can be used for reading, writing, computer use and looking at the whiteboard at school.
Colorimetry prices
Unfortunately at present the NHS does not provide funding for colorimetry, so there is no financial help towards the cost of these services.
Overlay assessment: £30
Coloured overlays: £12 each
Colourimetry Assessment: £50
Cerium tinted spectacles: from £139.95
Covid-19
Follow The Link To Read Our Covid-19 Information
NEW
Book Your Appointment Online